Adamas I
1587-X Purple
Merci beaucoup à Joël de Nantes/France

pour les photos
de cette sublime guitare. Un vrai bijou!!!
---------------------------
Many Thanks to Joël from Nantes/France

for the pictures
of this amazing guitar. A pure beauty!!!


(2000)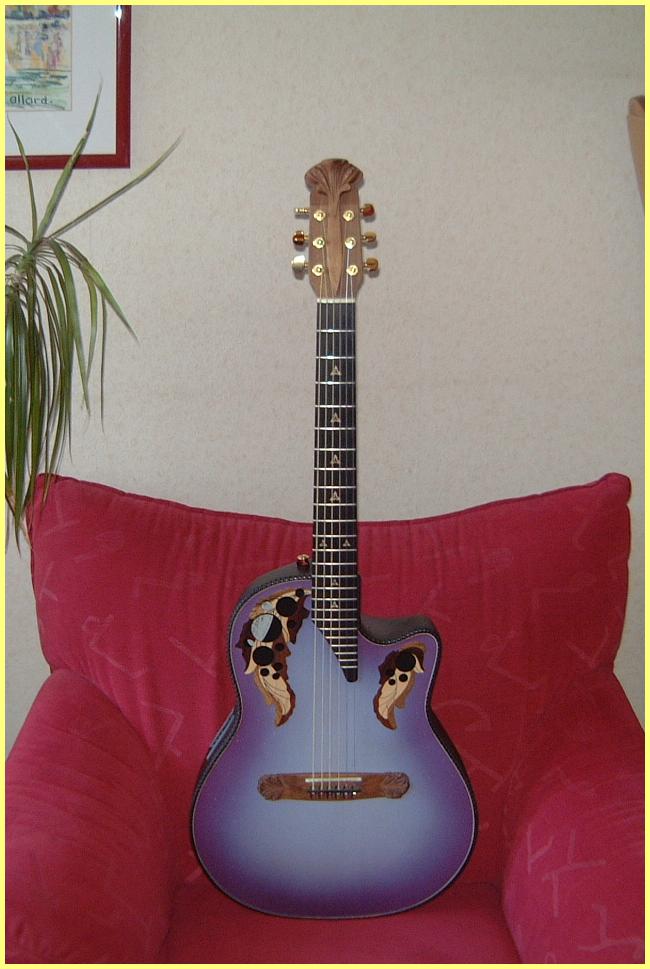 Custom made in 2000 with a wide neck and special "purple sunburst" color.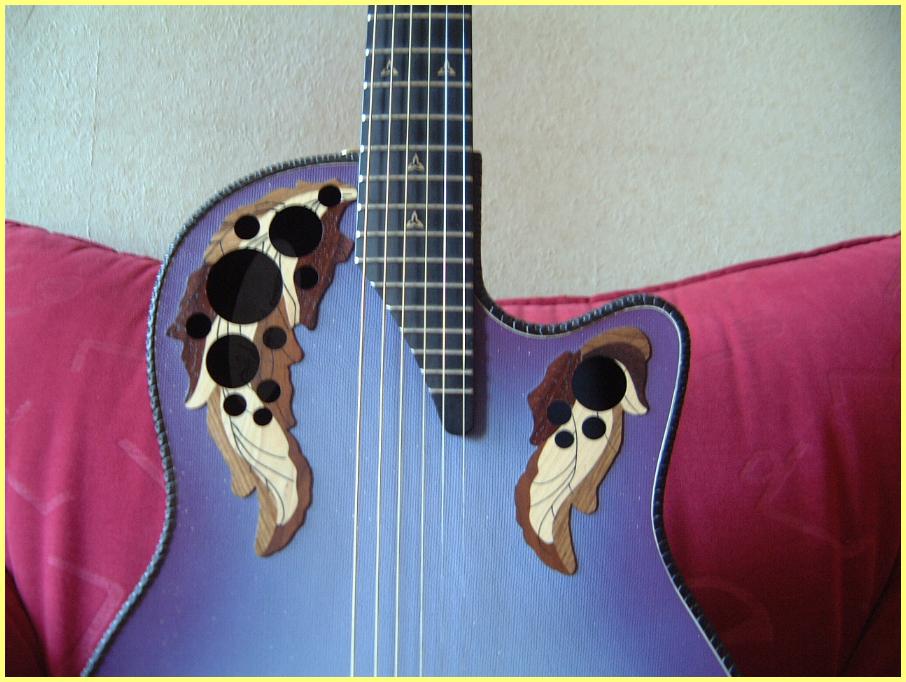 Ebony fretboard not common on Adamas I models (Usually in walnut).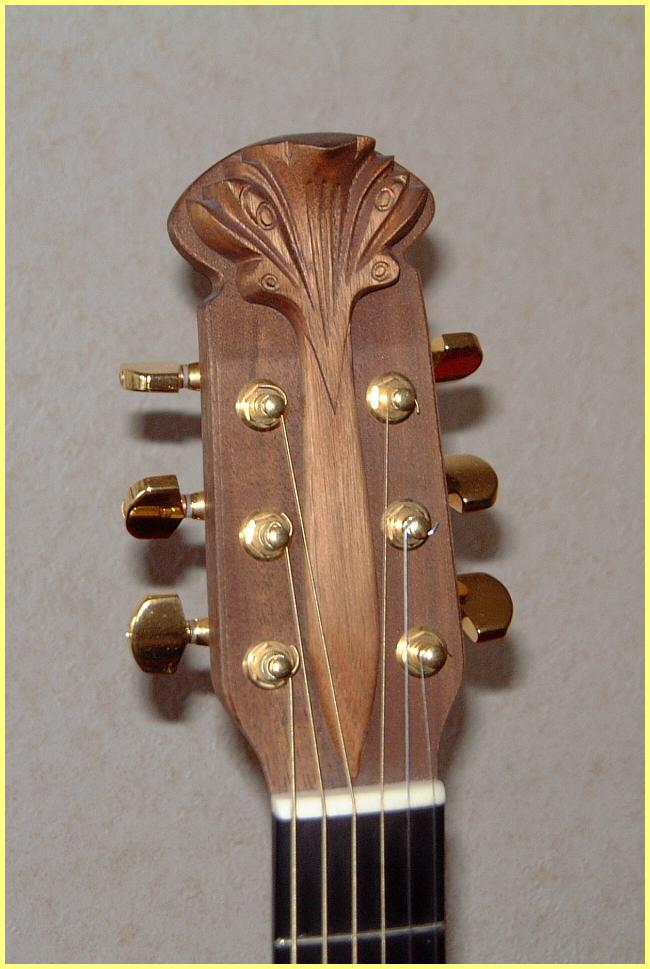 Hand sculpted headstock.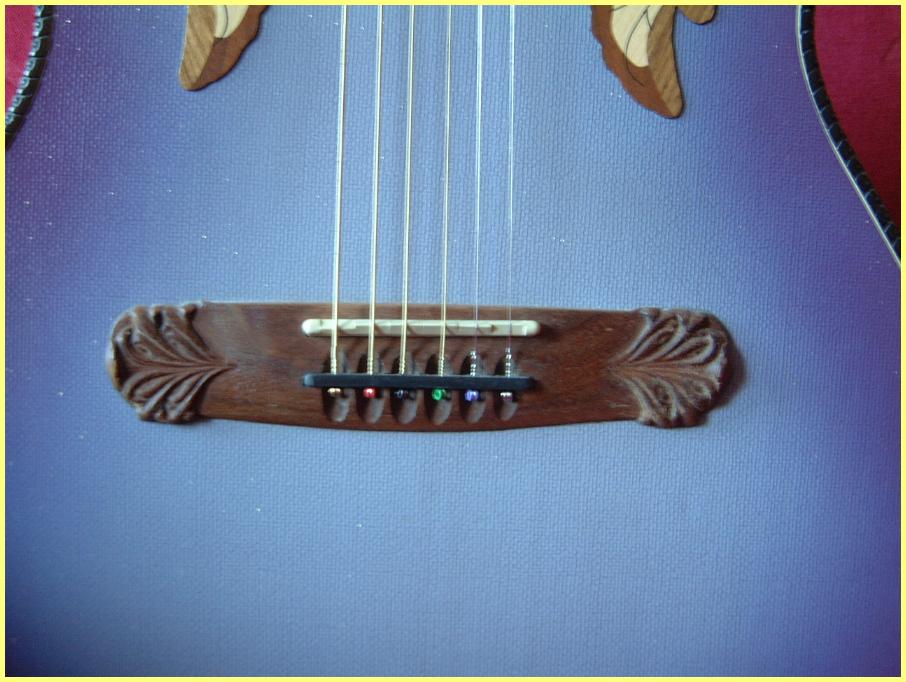 The color change with the light!! From blue...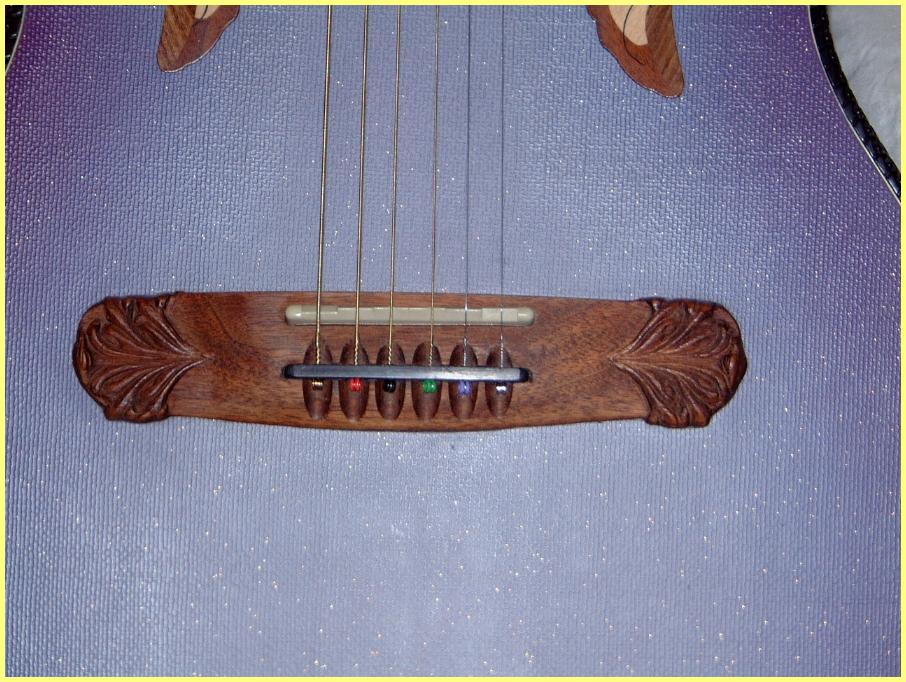 ...to Purple!!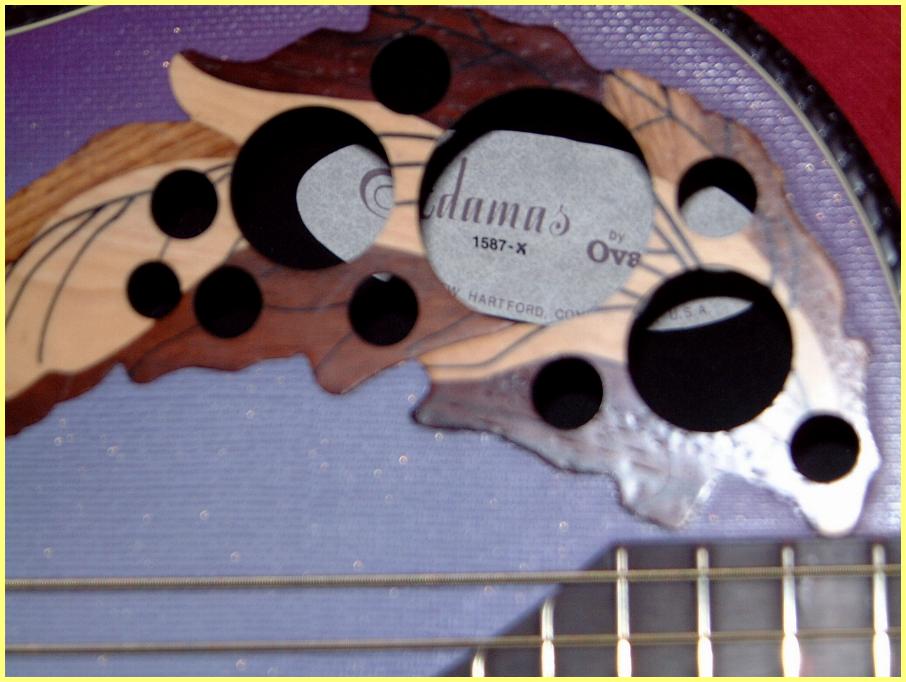 The "x" indicate a special color.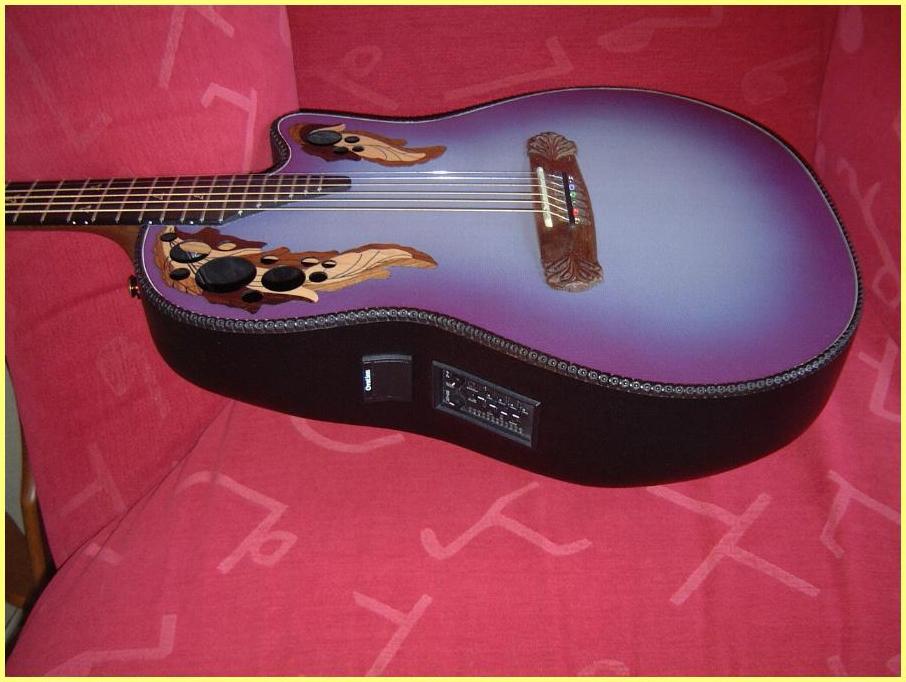 Optima pre-amp with notch filter and built in tuner.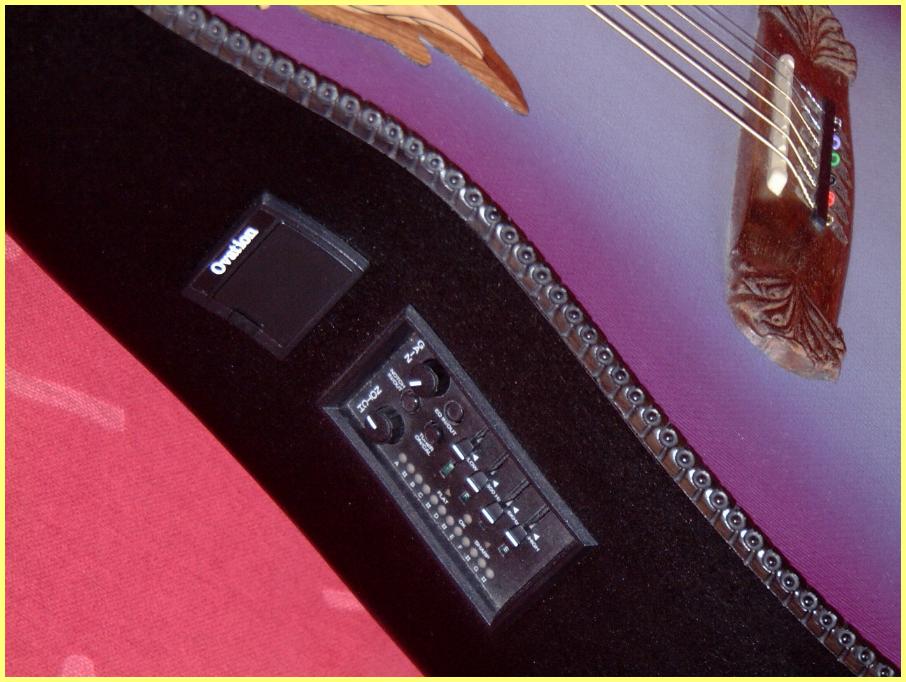 XLR Output on the back of the bowl.